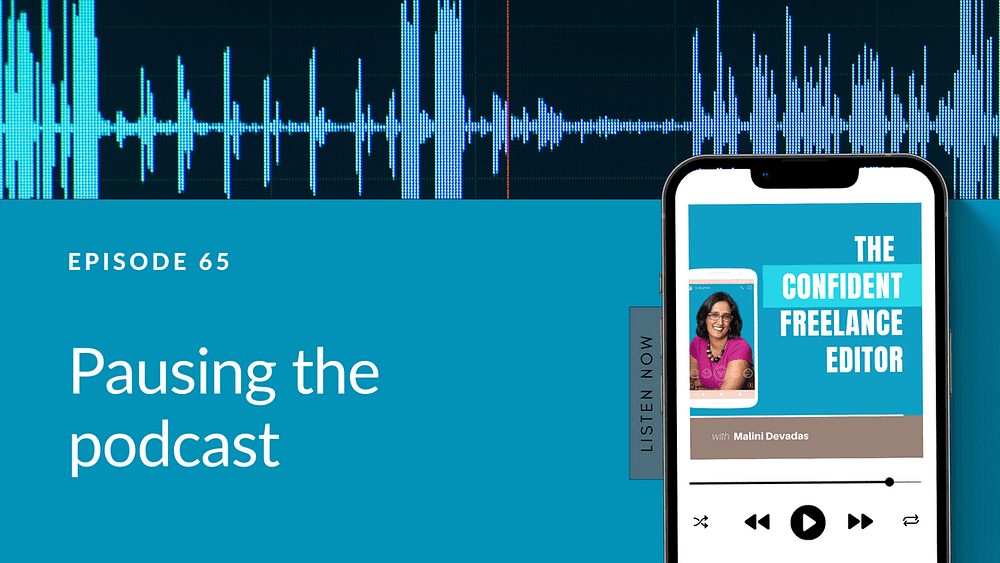 I've had a lot of fun so far talking to editors and guest experts and creating solo shows for the Edit Boost Podcast. Receiving so many wonderful messages from people who've been inspired to do more marketing and get more clients has been really rewarding.
But I've decided I need a bit of a break; I've created a lot of podcast content and it's time to step back. And just in case you need to hear it from me, it's ok to stop doing something or hit pause on something, even if others are enjoying it.
The point of content marketing is to grow your audience. Of course, the free content can help people. But I think it's disingenuous to think that our main focus should be on creating free resources, even though it's easy to get stuck in that thought pattern. After all, it feels safe (and can be fun) to keep creating forever, without sharing it.
There's more I can do to share my work with more editors who need my help, but that takes time and energy, and it's hard to do that while also recording more episodes. So I'm hitting 'pause' and I look forward to talking to you again in the future!
Before you go, a quick question: Are you making the best use of the content you've created?
If you want to learn how to create a content marketing plan, check out Connect With Your Ideal Clients, my group coaching program designed to help freelance editors become confident marketers.